Technology Operations
·
Barcelona
QA Lead (He/She/They)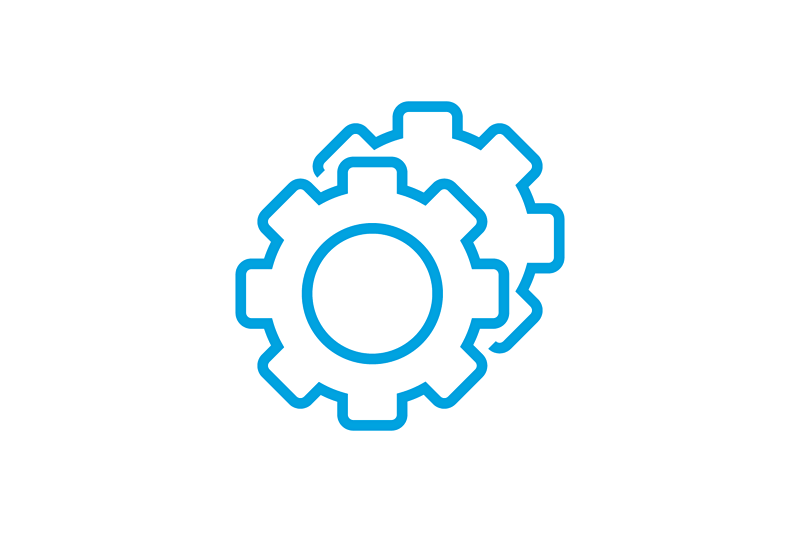 About Paack 📦
We are Paack, a tech-logistic scale-up company founded in 2015, primarily focused on last-mile delivery. Since then, we have been experiencing strong growth within the European market with a presence already in 5 European countries such as Spain, the UK, Portugal, France, and Italy.
Our mission is to build the most advanced tech-delivery platform to ensure the best-in-class sustainable delivery experience.
We Care, We Thrive and We Innovate are our core values. That is precisely why here in Paack we are looking for exceptional and brave individuals who enjoy overcoming challenges and breaking the status quo.
Us Paackers, we are proud to be fostering an equal opportunity workplace promoting diversity and inclusion, which is a fundamental part of our culture. 🌱
Development practices🤖
Paack's Tech Team started building our software back in 2015 in Ruby on Rails, like many companies in their early days (Twitter, LivingSocial, Basecamp, etc.).
The team has been growing very fast, creating specific verticals oriented to give the best service to our business:

Software Development
Product
Customer Solutions
Cloud & NetOps
Security
We develop multiple technologies for different use cases from integrations with third parties, to integrations with automation or internal integrations between different services based on Cloud technologies using "serverless" elements and Google components.
TECH STACK 👀
(Go; Terraform; React; Elm; React Native; Python)
 Our work has an impact and that's what really matters.

About the job 👩🏼‍💻
The product sits at the heart of Paack, in between our business teams and technical teams. We aim to deliver high-quality software to become the leaders in sustainable deliveries in Europe.
We are looking for a QA Lead to manage our Quality Assurance team. You will lead the QA strategy for Paack and ensure all new features meet our standards. You will also manage the day to day operations of the QA team.

Main responsibilities 
Manage a team of 5-10 QA Engineers across all domains in Paack.
Set the QA strategy for the team, both manual and automated, implementing processes, tools and technologies as appropriate.
Allocate people to projects based on priorities, ensuring releases are timely.
Manage and implement Best Practice across the whole tech team, and work on a Quality culture. 
Be a customer champion who understands end-user problems as well as competitive and market trends in the last mile delivery space.
Coordinate testing and implementation of new features with relevant business stakeholders (operations, retailers, etc.).
About you - (hard & soft skills)

If you are a self-starter with good communication skills, used to working as a team player, a natural collaborator, and a good vibes builder, then keep on reading…

Experience managing QA teams, in particular QA automation.
Experience in QA automation and as a QA engineer.
Strong client-facing interpersonal skills, adept at explaining and traversing from high-level concepts to low-level technical detail across highly complex applications.
Proven experience in managing senior stakeholders across an organization, often with competing aims, to achieve a clear and agreed roadmap. 
Proficient when it comes to agile practices and processes. 
Fluent English speaker. Spanish not required but will be positively considered
Why Paack 💡
Because to lead the online market delivery revolution we need enthusiastic, energetic, and committed people. But it is a two-way street so if you commit we will also commit to:
A great project in a fast-growing scale-up, which is revolutionizing last-mile delivery in major European cities.
Place where you can continuously develop your career.
 Friendly and easy-to-go environment
 23 vacation days per year 🏖️
 Provide 360º occupational health & wellbeing programmes for all Paackers by our partner WellWo.
 Tax deduction benefits
 🥑restaurants
🚍public transport
🧸Kindergarten
📚training
🩹health insurance
Next Steps 📝
Do you think we could be a match? If so, then hurry up and join us!
Please, submit your CV and any additional materials by clicking on the button below.
Once we have reviewed your application, we'll get in touch to arrange the next steps.
In accordance with Article 13 of Regulation (EU) 679/2016 on the protection of individuals concerning the processing of personal data and on the free movement of such data, we inform you that the sending of this form implies your authorisation in favour of PAACK LOGISTICS IBERIA, S.L. U, and the companies of the group, to process your personal data, which will be incorporated into the information systems owned by PAACK LOGISTICS IBERIA, S.L.U, to respond to a request for registration as a candidate for the job offer offered, to send communications on the status of the process of the job offer, to send quality surveys on selection processes and to send you, where appropriate, job offers of interest. Your data will be kept for a period of one year. At any time, you may exercise your rights of access, deletion, rectification, opposition, portability and limitation by writing to gdpr@paack.co. You can obtain more information about the processing of your data through the following Privacy Policy link.
WE are Paackers 😎
We are an international and multicultural team. 🌍
We are always keen to take on every challenge we face with an unbreakable spirit, which enables us to compete in such an ambitious environment as the logistics industry is.🐱‍🏍
We are constantly thriving. We are dynamic and always keen to overcome challenges and above all, we are passionate about what we do: progressing and innovating every day. 💡
Every single Paacker is an essential part of the team. Someone who inspires others and actively contributes to Paack to become the benchmark sustainable logistics company in Europe.🤝🏼
Technology Operations
·
Barcelona
QA Lead (He/She/They)
Loading application form
Already working at Paack - WE Hire!?
Let's recruit together and find your next colleague.