People
·
Barcelona
·
Hybrid Remote
Office Manager & Internal Communications (She/He/They) - Barcelona
We are looking for an experienced Office Manager & Internal Communication Specialist to organize and coordinate administration duties and office procedures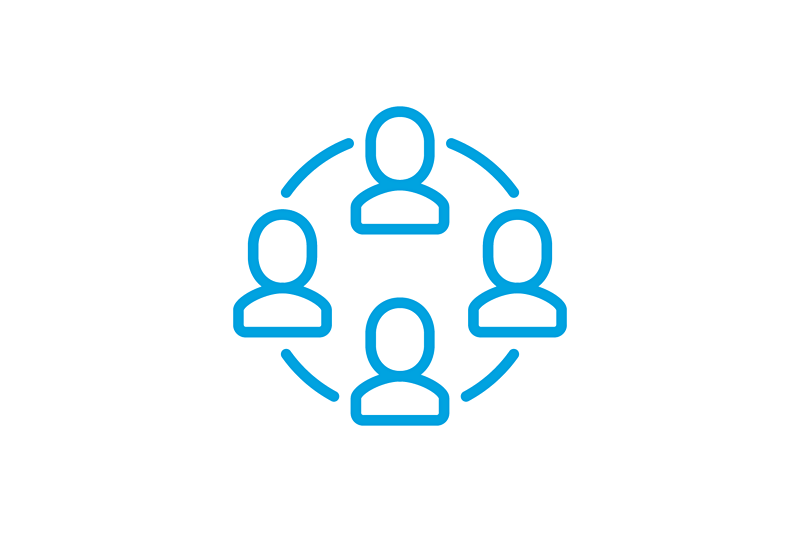 About Paack 📦
Paack is one of the hottest technology start-ups in the logistics sector. It was founded in 2015 by three Spanish friends and, since then, the company has experienced a strong global growth and presently operates in 60 cities across four countries. All of our success is backed by a number of renowned European investors.
We believe that the future of eCommerce deliveries is customer controlled time-slots, combined with a nature-positive approach to sustainability. We are on a mission to make this the new standard.
Our truly customer-centric and sustainable delivery services ensure customers receive parcels at their convenience, at a time that suits them. Our proprietary technology combined with our operational excellence enables us to deliver parcels more successfully and efficiently than ever before.
This creates unprecedented results for our retail clients through customer experience, eCommerce sales increases, loyalty and retention, thus empowering them with powerful competitive advantages whilst at the same time reducing the impact of deliveries on the environment. The best retailers in the world, such as Amazon, Inditex Group (Zara), H&M, El Corte Ingles and many more choose Paack as their exclusive partner for deliveries due to these reasons.
Our team is multicultural, multilingual, highly qualified, entrepreneurial and, inherently, we like to work hard. We enjoy all the challenges of scaling a global technology and logistics business, and we face them with ambition. At Paack we look for passionate and committed people who own their individual projects and see them through, inspire and support others as part of a team, whilst constantly looking to improve through their own ideas and initiative to help the business achieve its key objectives.
Paack is proud to be an equal opportunity workplace, committed to promoting a diverse and inclusive workplace.
Our team 🤲
Our team of Paackers is made of diverse and highly qualified members. Diverse in knowledge, in passions, in the background and geographical origin... but all unified by Paack goals: We Care, We Thrive and We Innovate.
We were just a small team, last year, but we are now growing and specializing to give the best service to our internal clients.
About the job 👩‍💻👩‍💻
We are looking for an experienced Office Manager & Internal Communication Specialist to organize and coordinate administration duties and office procedures, but also to be responsible for managing all the internal communication tools and events. The role's main goal is to create and maintain a pleasant work environment, ensuring high levels of organizational effectiveness, communication, and safety.
You would support the whole People team in developing communications that are integrated within our overall internal communication strategy and this may include emails, newsletters, presentations, articles, videos, and much more.
From our side, we can tell you that these are the tasks and missions we could offer you in this role:
Take care of the office, making sure it's comfortable, and has whatever is needed for the company's operations to run smoothly.
Collaborates with our H&S Coordinator to ensure we follow the H&S procedures in the office.
Management of supplies for the office (stationary, catering, equipment, and other services) directly dealing with suppliers and follow-up of the general services budget.
Manage phone calls and correspondence (e-mail, mails, packages etc.)
Planning and execution of Company events.
What are we looking for? ️🔍
If you're a flexible and hands-on person, which brings new ideas and an organized mindset, then keep reading!
We would like you to bring:
At least 2 years of experience in a similar role, ideally in a diverse multicultural environment.
Fluency in English and Spanish. Other languages would be valuable.
Excellent written and verbal communication skills
Proficiency in MS Office.
Knowledge of design tools such as Photoshop and Illustrator
Knowledge of communications tools, such as Mailchimp
Enjoys being in a people-facing position.
Great attention to detail and ability to multitask.
Ability to adapt to different interlocutors and communications channels.
Excellent interpersonal skills: you would be reporting to the People department, so we are looking for a people-person 😉
WE are Paackers 😎
We are an international and multicultural team. 🌍
We are always keen to take on every challenge we face with an unbreakable spirit, which enables us to compete in such an ambitious environment as the logistics industry is.🐱‍🏍
We are constantly thriving. We are dynamic and always keen to overcome challenges and above all, we are passionate about what we do: progressing and innovating every day. 💡
Every single Paacker is an essential part of the team. Someone who inspires others and actively contributes to Paack to become the benchmark sustainable logistics company in Europe.🤝🏼
People
·
Barcelona
·
Hybrid Remote
Office Manager & Internal Communications (She/He/They) - Barcelona
We are looking for an experienced Office Manager & Internal Communication Specialist to organize and coordinate administration duties and office procedures
Loading application form
Already working at Paack - WE Hire!?
Let's recruit together and find your next colleague.