Revenue
·
Barcelona
·
Fully Remote
VP of Revenue Operations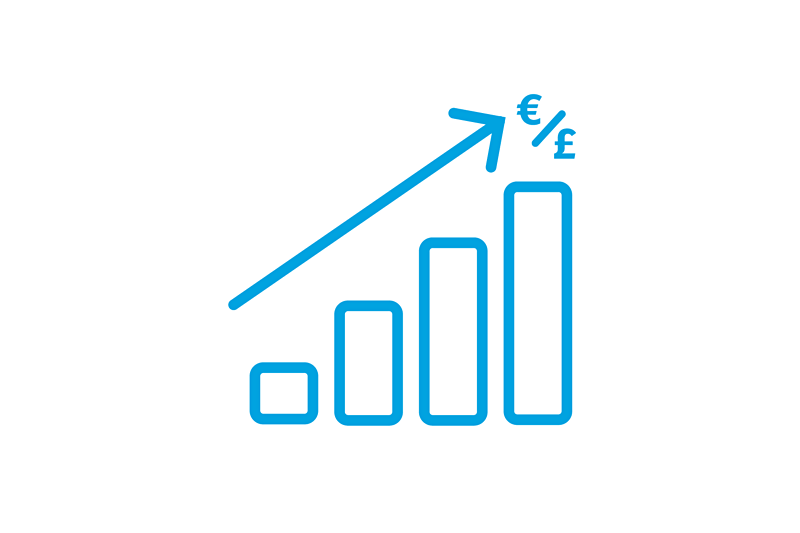 About Paack 📦
Paack is an avant-garde technology start-up in the logistics sector. It was founded in 2015, and since then, the company has experienced strong global growth and it currently operates in 70 cities across different countries such as Spain, the UK, France, Italy and Portugal. Our success is backed by renowned European investors.
We believe the future of e-commerce deliveries is a customer-controlled system that schedules the distribution according to clients' preferences. Additionally, our approach blends the last mile delivery experience with an environmental-friendly service. Paack wants to establish a combination of the two as the new market standard. Hence, we ensure clients receive their parcels at a time that suits them while contributing to sustainability.
Our product ecosystem was designed in-house allowing both technology and operationality to integrate perfectly, delivering parcels more efficiently. This results in unprecedented outcomes, offering our retail clients a competitive advantage whilst reducing the impact of their carbon footprint. Due to previously mentioned reasons, some of the best retailers (Amazon, Inditex Group (Zara), H&M, El Corte Inglés, etc) have chosen Paack as their exclusive partner.
Our team of Paackers is multicultural, multilingual, and highly qualified. We enjoy the challenges of scaling a global technology and logistics business, facing them with ambition.
In accordance with our corporate values: We Care, We Thrive, We Innovate, Paack is looking for inspiring people, people who love to grow exceed expectations, and challenge the status quo.
Paack is proud to be an equal opportunity workplace, committed to promoting a diverse and inclusive workplace.

What makes us different?
Paack's vision is to lead the sustainable e-commerce delivery market in Europe by setting the new standard for eCommerce deliveries – providing the best customer experience through a relentless focus on convenience & sustainability.
We offer retailers the most customer-centric deliveries in the market, evidenced by higher ratings and constant support from our internal teams.
We offer flexibility and convenience to the end customer by offering all types of delivery, from instant to scheduled, to the next day. We adapt to the retailers' needs and customise our service to them.
We are committed to driving meaningful change in the logistics sector by transitioning to a full electrical fleet, making more efficient deliveries via our proprietary technology, and decarbonising our entire operations.
Our team 🤲

Paack is proud to be an equal opportunity workplace, committed to promoting a diverse and inclusive workplace.
We are multicultural, multilingual, highly qualified, entrepreneurial, and, inherently, we like to work hard. We enjoy all the challenges of scaling a global technology and logistics business, and we face them with ambition.
You will be part of a new team and structure and you will have the opportunity to build on and improve existing procedures, workflows and ways of working as well as design new ones. Apart from that, you would find the support of the whole Paack team, including the Leadership team, who wants to take a step ahead in revenue operations. 
About the job 👩‍💻👩‍💻
Reporting directly to the Chief Executive Officer, you will be the leader of Global Revenue Operations. You will lead a new commercial function that has an international scope and will have very close relationships with the General Managers in each of our markets to drive strategy through collaboration with local commercial teams across marketing, sales and customer success
You would be responsible for building the Revenue operations function whose key activities will be:
Setting the standards for pipeline management that the commercial team will follow overall (e.g., deal phasing, probability weighting, deal management requirements etc.) as well as playing the central "nerve centre" role with respect to pipeline monitoring, adjustment, reporting (including early warning reporting)
Providing an independent voice during the target setting process, equipping local teams with the right resources to achieve their targets and supporting global forecasting teams to develop predictable revenue
Advising the CEO and General Managers on the structure of sales quota and thresholds to maximise sales team performance; including the suggestion of "SPIs" (Specialised Personal Incentives) for relevant strategic targets
Developing pricing guidelines, tools and governance to support local teams' price deals effectively
Managing a "deal desk" - acting as an adjunct to the CEO to ensure that high-value deals are raised to the CEO's attention for involvement in closing, and are priced in a way that maximises value for Paack (standard clients should be priced consistently)
Optimising, structuring and unifying sales, marketing and customer success processes by making data-driven decisions via the use of data generated via our CRM system and Looker databases in conjunction with the General Managers
Outlining revenue KPIs / OKRs and tracking these with the local teams, especially those shared by adjacent revenue-generating departments such as Marketing (e.g., conversion rate studies) or Customer Success
Liaising with the Data team to create insightful dashboards (using Looker) that can be consumed by the local commercial teams and other key stakeholders including investors and senior management
Continually tracking revenue performance throughout the year and offering suggestions and targeted actions based on key areas of improvement identified via our revenue database in order to maximise achievement of the global revenue target
Driving correct and standardised usage of the CRM system for sales & marketing teams across markets, ensuring data quality, and training local commercial teams on the agreed CRM SOPs
Managing sales & marketing automation activities and communicating developments to all local commercial teams
Working alongside marketing to equip the local sales teams with the most effective toolkit (pitch decks, presentations, marketing materials etc.)
Being the central point of contact between commercial teams and other global teams such as Finance, Global Operations and Technology to ensure alignment and coordination
In order to manage these activities, your work will focus on six key areas:
Strategy and planning: i.e., collaborating with local teams' leadership to help them shape their commercial strategy and targets, ensuring alignment between sales and marketing, in conjunction with the CEO
Revenue predictability: i.e., collating and coordinating local commercial input for revenue predictability, ensuring consistency across markets and feeding relevant data to FP&A
Performance measurement and analysis: i.e., developing dashboards that unify insights from marketing, sales & customer success as well as suggesting commercial actions throughout the sales funnel and customer lifecycle
Process governance and standardisation: i.e., improving and standardising E2E commercial processes, training and onboarding across marketing, sales & customer success
Technology: i.e., managing our global commercial operations toolkit, such as shaping our existing CRM strategy and ensuring sales and marketing insights are captured and distributed holistically, and that we make use of automation where possible
Asset management: i.e., ensuring the sales teams are equipped with the best materials to complete sales and meet their targets (with global insights), democratising sales knowledge throughout the commercial teams and the company more broadly
Reviewing pricing for retailers in line with the contractual clauses e.g., inflation, fuel etc.


What are we looking for?🦸‍♀️🦸‍♂️
Paack is a rapidly changing environment, therefore we are looking for someone who would like to grow with us. Adaptability and flexibility are our keywords. We aim at looking for someone who is not scared of rolling sleeves up and starting from the very beginning, learning on a daily basis. Your role can develop and grow together with the company.
We would like you to bring:
At least 5+ years of experience in B2B Commercial Operations or Revenue Operations position, in a high-growth organisation
Amazing analytical skills - ability to manipulate data to build dashboards and extract insights from large data sets using BI tools such as Looker
A track record in driving changes and eliminating hurdles by working cross-functionally and managing different stakeholders
Knowledge of sales & marketing strategy, organisational design, go-to-market definition and process optimization
Adept at pipeline management - monitoring sales KPIs and deal phasing, probability weighting, deal management requirements etc., in order to drive commercial performance
Experience working with sales & marketing systems and tools with experience upgrading and deploying tools and processes
Mastery of CRMs such as Pipedrive, HubSpot, and Salesforce, using automation to squeeze every drop of efficiency from the tools
Demonstrated effectiveness in proposing and/or supporting new business development strategies and lead qualification
Fluent in English and bonus points if you are fluent in another European language (Spanish, French, Italian, etc.)
An operational, process-oriented and data-driven focus with a strong sense of urgency
Experience reporting to senior management (VP, C-suite) and delivering rapid results with limited direct supervision
The ability to operate successfully in a lean, fast-paced organisation, and to create a vision and organisation that can scale quickly
Why Paack? 👈
Because to lead the online market delivery revolution we need enthusiastic, energetic, and committed people. People, who also bring strong expertise in their professional area and have a learning mindset.
If you commit to bringing all the above, we do commit to:
A great project in a fast-growing start-up, which is revolutionising last-mile delivery in major European cities (London, Paris, Madrid, Barcelona, Lisbon, etc.) and backed by amazing investors such as SoftBank
A place where you'll grow and build a successful career being part of a unique Team, both human and professional.
Collaborative work environment, we are passionate about new ideas and suggestions.
Very experienced people to work with. We want you to feel inspired by us, and us inspired by you.
Flexible and fully remote work schedule.
Next steps📝
Sounds like a fit? Come and join our growth. If you believe you have the capabilities to thrive in this role, then please submit your CV and any accompanying materials by completing the below.
Once we have reviewed your application and suitability, we'll then be in touch to arrange a call as a next step. After which we'd invite you to visit us and meet the team. We thank you in advance. 
Department

Revenue

Locations

Remote status

Fully Remote

Employment type

Full-time

Employment level

Executive / Senior Level
WE are Paackers 😎
We are an international and multicultural team. 🌍
We are always keen to take on every challenge we face with an unbreakable spirit, which enables us to compete in such an ambitious environment as the logistics industry is.🐱‍🏍
We are constantly thriving. We are dynamic and always keen to overcome challenges and above all, we are passionate about what we do: progressing and innovating every day. 💡
Every single Paacker is an essential part of the team. Someone who inspires others and actively contributes to Paack to become the benchmark sustainable logistics company in Europe.🤝🏼
Revenue
·
Barcelona
·
Fully Remote
VP of Revenue Operations
Loading application form
Already working at Paack - WE Hire!?
Let's recruit together and find your next colleague.