Technology Operations
·
Barcelona
·
Hybrid Remote
Security Engineer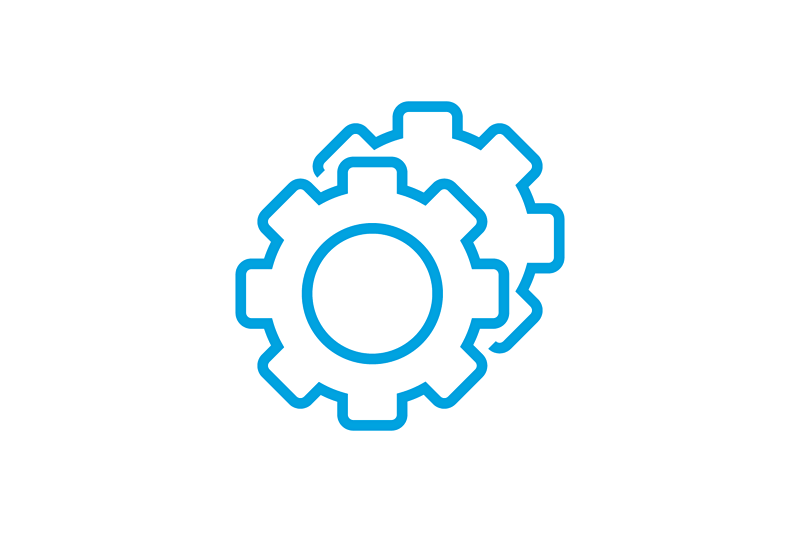 About Paack 📦
Paack is an avant-garde technology start-up in the logistics sector. It was founded in 2015, and since then, the company has experienced strong global growth and it currently operates in 70 cities across different countries such as Spain, the UK, France, and Portugal. Our success is backed by renowned European investors.
We believe the future of e-commerce deliveries is a customer-controlled system that schedules the distribution according to clients' preferences. Additionally, our approach blends the last mile delivery experience with an environmental-friendly service. Paack wants to establish a combination of the two as the new market standard. Hence, we ensure clients receive their parcels in a time that suits them while contributing to sustainability.
Our product ecosystem was designed in-house allowing both technology and operationality to integrate perfectly, delivering parcels more efficiently. This results in unprecedented outcomes, offering our retail clients a competitive advantage whilst reducing the impact of their carbon footprint. Due to previously mentioned reasons, some of the best retailers (Amazon, Inditex Group (Zara), H&M, El Corte Inglés, etc) have chosen Paack as their exclusive partner.
Our team of Paackers is multicultural, multilingual, and highly qualified. We enjoy the challenges of scaling a global technology and logistics business, facing them with ambition.
In accordance with our corporate values: We Care, We Thrive, We Innovate, Paack is looking for inspiring people, people who love to grow exceeding expectations, and challenge the status quo.
Paack is proud to be an equal opportunity workplace, committed to promoting a diverse and inclusive workplace.
Our team 🤲
Paack is proud to be an equal opportunity workplace, committed to promoting a diverse and inclusive workplace.
Our team of Paackers is multicultural, multilingual, and highly qualified. We are entrepreneurial, and, inherently, we like to work hard. We enjoy all the challenges of scaling a global technology and logistics business, and we face them with ambition.
The engineering team has a flat management structure. The teams are organized by functional areas. Technical decisions are made as a team taking in the feedback and thought process of the engineers. Team members are free to move between different teams based on the feedback of their team members and the status of their project.
We work from different locations across the globe in different time zones. We follow agile practices like sprint planning, daily standup, and retrospectives through Slack and perform pair programming sessions and weekly engineering talks.
Development Practices 🤖
We automate everything from development, deployment, and infrastructure management. We have established a culture of DevOps that helps teams collaborate better and deliver reliable software faster. However, this stays an evergreen challenge; so there is room for improvement.
About the job 👩‍💻👩‍💻
Being part of the growing Security Operations group, the Security Engineer role is an enabler role in Paack to ensure that both Paack as a company and as a technology service is secure. The role requires building, improving, and maintaining our security platform, protecting our Cloud environments as well as our Warehouses and Paack networks.
At Paack we strive to implement the "Security by Design" principle, which means integrating Security at development, and proactively avoiding threats at the earliest stage; the successful candidate will be working together with the rest of the Security team to enable our security visibility and trigger security procedures across the Tech department. Our core provisioning technologies are Google Cloud Platform (GCP) and Terraform, thus experience with cloud environments and IaC is essential.
Main Responsibilities🧐
Participate in the definition and implementation of security projects at Paack
Increase the monitoring capabilities and visibility with in-house developments and centralized logging
Leverage existing tools to enrich the Infrastructure visibility and knowledge in an automated way
Enhance Incident Response workflows to support our security monitoring operations
Act as Level 3 Security Incident responder when security alerts get escalated by the SOC
What are we looking for?🦸‍♀️🦸‍♂️
Experience automating processes and developing tools, ideally in Python.
Experience working with cloud environments, infrastructure & services, preferrable in Google Cloud.
Experience with Terraform development, achieving complete infrastructure deployment through IaC
Solid technical background, including experience doing security incident response and security monitoring.
Good knowledge about how technologies work like Firewalls, AV, IPS, WAF, EDR, sandboxing systems as well as TCP/IP, routing protocols, and common network services.
Excellent written and verbal communication skills. Fluent in English.
Nice to have 🤗
Passionate about problem-solving, automating, and security.
Enjoys teamwork and considers their team members and colleagues.
Out-of-the-box thinking enjoys being challenged and challenging others.
Takes pride in work ownership, and is responsible for it.
Strong organizational, planning, and time management skills.
Ability to work in a fast-paced environment.
Why Paack? 👈
Because to lead the online market delivery revolution we need enthusiastic, energetic, and committed people. People, who also bring strong expertise in their professional area and have a learning mindset.
If you commit to bringing all the above, we do commit to:
A great project in a fast-growing start-up, which is revolutionizing last-mile delivery in major European cities (London, Paris, Madrid, Barcelona, Lisbon, etc).
A place where you'll grow and build a successful career being part of a unique Team, both human and professional.
Collaborative work environment, we are passionate about new ideas and suggestions.
Budget for training, books, events and anything that would make you become a better professional
Very experienced people to work with. We want you to feel inspired by us, and us inspired by you.
Flexible and fully remote work schedule.
Next steps📝
Sounds like a fit? Come and join our growth. If you believe you have the capabilities to thrive in this role, then please submit your CV and any accompanying materials by completing the below.
Once we have reviewed your application and suitability, we'll then be in touch to arrange a call as a next step. After which we'd invite you to visit us and meet the team. We thank you in advance.
Department

Locations

Remote status

Hybrid Remote
WE are Paackers 😎
We are an international and multicultural team. 🌍
We are always keen to take on every challenge we face with an unbreakable spirit, which enables us to compete in such an ambitious environment as the logistics industry is.🐱‍🏍
We are constantly thriving. We are dynamic and always keen to overcome challenges and above all, we are passionate about what we do: progressing and innovating every day. 💡
Every single Paacker is an essential part of the team. Someone who inspires others and actively contributes to Paack to become the benchmark sustainable logistics company in Europe.🤝🏼
Technology Operations
·
Barcelona
·
Hybrid Remote
Security Engineer
Loading application form
Already working at Paack - WE Hire!?
Let's recruit together and find your next colleague.