Sales
·
Italy
·
Hybrid Remote
Business Developer (They/She/He) - Italy
Paack è alla ricerca di un Business Developer che voglia entrare a far parte di un progetto dirompente che sta trasformando il settore della logistica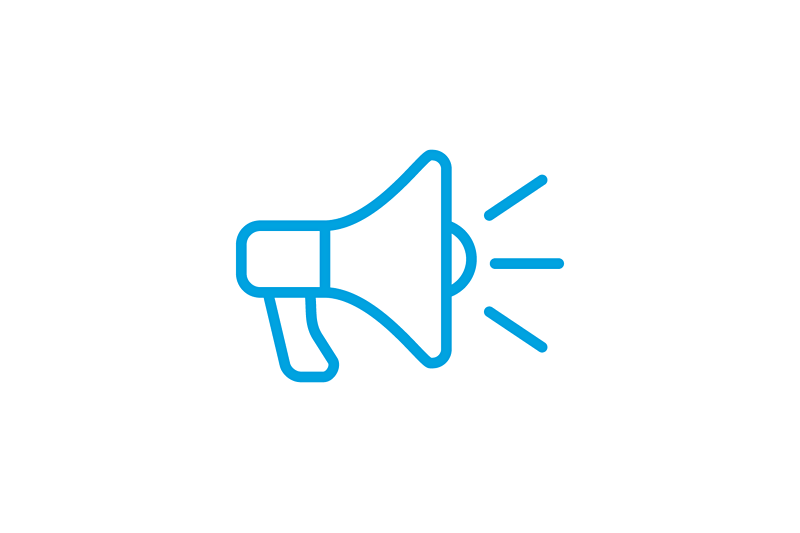 Paack è alla ricerca di un Business Developer che voglia entrare a far parte di un progetto dirompente che sta trasformando il settore della logistica. Cerchiamo un/a candidato/a appassionato/a del proprio lavoro, a suo agio in ambienti in rapida crescita e orientato/a ai risultati. Parteciperai all'acquisizione di nuovi potenziali clienti e alla crescita del portafoglio dei clienti esistenti.
Principali compiti e responsabilità
Identificare e generare nuove opportunità di business nel mercato italiano dei trasporti e della logistica.
Sviluppare relazioni e influenzare il processo decisionale con potenziali clienti.
Ampliare ed espandere base clienti, attività di hunting commerciale
Monitoraggio e sviluppo di nuove opportunità di business nella base clienti preesistente.
Analisi delle esigenze del cliente e collaborazione nella predisposizione di proposte economiche.
Tenere aggiornate le informazioni rilevanti sulle tendenze del mercato e sulla concorrenza che aiutano a preparare proposte commerciali competitive.
Coordinarsi con il resto dei dipartimenti coinvolti.
Partecipazione alla preparazione delle offerte.
Chi stiamo cercando? 🕵️‍♂️
Siamo un team intraprendente e multiculturale con un'elevata qualità tecnica. Siamo ambiziosi. Ci piace il duro lavoro, le sfide e le persone che si assumono la responsabilità dei propri progetti e li portano avanti. In questa particolare posizione, ci aspettiamo anche:
Requisiti:
Laurea in economia e gestione aziendale, economia aziendale o simili.
Esperienza nell'attrarre nuovi clienti, idealmente sia per telefono che di persona.
L'esperienza nella logistica last mile per il retail sarà valutata positivamente.
Buona conoscenza di MS Office.
Nice to have: Inglese fluente
Buone capacità di vendita, comunicazione e negoziazione.
Orientamento al cliente e ai risultati.
Propositivo e in grado di lavorare in autonomia.
Capacità di assegnare priorità e organizzare il proprio lavoro in ambienti multitasking.
In grado di svilupparsi in ambienti dinamici e godere del raggiungimento di obiettivi ambiziosi.
Empatico/a e giocatore di squadra.
Integro/a e onesto/a nello svolgimento delle proprie funzioni.
Perchè Paack? 🚀
Perché per rivoluzionare il mercato delle consegne di pacchi online abbiamo bisogno di persone che si uniscano al nostro progetto con entusiasmo, tanta energia e impegno, essendo esperte nel proprio settore tecnico.
Se accetti di contribuire con tutto questo, farai parte di:
Un grande progetto internazionale che sta rivoluzionando l'ultimo miglio nelle grandi città (Londra, Parigi, Madrid, Barcellona, Lisbona, e adesso anche il mercato italiano!.).
Una squadra eccezionale, sia tecnicamente che umanamente, di cui farai parte. Ambiente di lavoro collaborativo, amiamo nuove idee e suggerimenti.
Department

Role

Business Developer

Locations

Italy

Remote status

Hybrid Remote

Employment type

Full-time
WE are Paackers 😎
We are an international and multicultural team. 🌍
We are always keen to take on every challenge we face with an unbreakable spirit, which enables us to compete in such an ambitious environment as the logistics industry is.🐱‍🏍
We are constantly thriving. We are dynamic and always keen to overcome challenges and above all, we are passionate about what we do: progressing and innovating every day. 💡
Every single Paacker is an essential part of the team. Someone who inspires others and actively contributes to Paack to become the benchmark sustainable logistics company in Europe.🤝🏼
Sales
·
Italy
·
Hybrid Remote
Business Developer (They/She/He) - Italy
Paack è alla ricerca di un Business Developer che voglia entrare a far parte di un progetto dirompente che sta trasformando il settore della logistica
Loading application form
Already working at Paack - WE Hire!?
Let's recruit together and find your next colleague.