Network Compliance Manager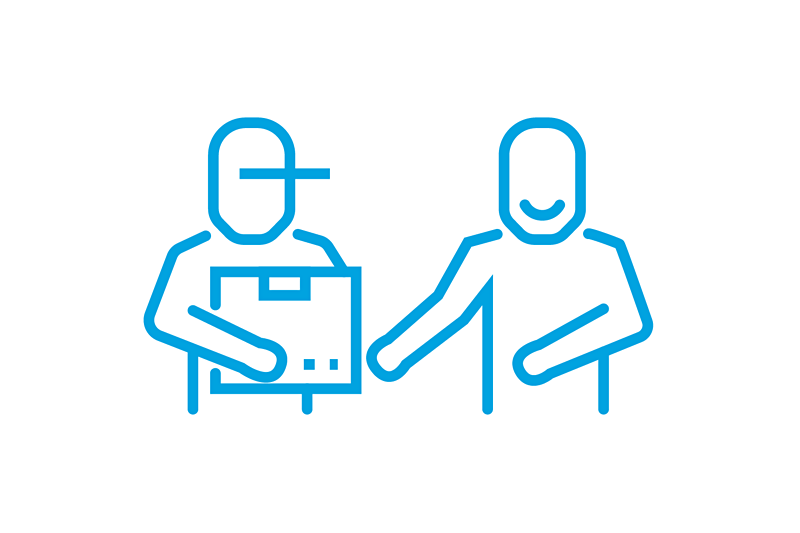 About Paack 📦
Paack is an avant-garde technology start-up in the logistics sector. It was founded in 2015, and since then, the company has experienced strong global growth and it currently operates in 70 cities across different countries such as Spain, the UK, France, and Portugal. Our success is backed by renowned European investors.
We believe the future of e-commerce deliveries is a customer-controlled system that schedules the distribution according to clients' preferences. Additionally, our approach blends the last mile delivery experience with an environmental-friendly service. Paack wants to establish a combination of the two as the new market standard. Hence, we ensure clients receive their parcels in a time that suits them while contributing to sustainability.
Our product ecosystem was designed in-house, allowing technology and operationality to integrate perfectly, delivering parcels more efficiently. This results in unprecedented outcomes, offering our retail clients a competitive advantage whilst reducing the impact of their carbon footprint. Due to previously mentioned reasons, some of the best retailers (Amazon, Inditex Group (Zara), H&M, El Corte Inglés, etc) have chosen Paack as their exclusive partner.
Our team of Paackers is multicultural, multilingual, and highly qualified. We enjoy the challenges of scaling a global technology and logistics business, facing them with ambition.
Following our corporate values: We Care, We Thrive, We Innovate, Paack is looking for inspiring people, people who love to grow exceeding expectations, and challenge the status quo.
Paack is proud to be an equal opportunity workplace, committed to promoting a diverse and inclusive workplace.
What will you do? 🎯
We are looking for an experienced Licensee Compliance Manager to supervise our daily support operations of our partner (licensee) sites and plan the most efficient administrative procedures. You will lead a team of professionals to complete a range of administrative and compliance duties relating to Paack's final mile delivery partner sites (Licensees).
Responsibilities:
Responsibility for developing systems and processes, ensuring quality compliance in respect of Paack partner (licensee) delivery and collection operations – working to Paack global standards and providing daily / weekly & monthly reporting of service and cost for all Paak UK partner locations.
Plan and coordinate administrative procedures and systems and devise ways to streamline processes
Recruit and train your team and allocate responsibilities
Assess staff performance and provide coaching and guidance to ensure maximum efficiency
Ensure the smooth and adequate flow of information within the company to facilitate other business operations
Ensure operations adhere to policies and regulations
Ensure communication of all organizational changes and business developments:
Responsibility for the quality compliance duties, responsibilities and obligations of the organisation including direction, strategic development, performance, and maintenance
Ensure partner sites achieve quality compliance to include legal/statutory, responsibilities and obligations relating to inserting as applicable financial, health and safety, security etc
Achieve complete quality compliance management systems in accordance with organisation plans and adherence to legislation and agreed regulatory bodies' processes and procedures
responsibility for use of the quality compliance budget and contributing to the annual business plan as the network expands
Meet your targets and those of the team as a whole
Facilitate a smooth running of the team including training, development, performance management, and hiring
Ensure that the organisation meets all agreed quality compliance (legislation and objectives) and that appropriate risk mitigation/control measures are in place
What we look for 🕵️‍♀️
You will need
A degree
Previous experience in a similar position – ideally in a transport network
Experience in quality compliance governance i.e., ISO
Good understanding of quality compliance management obligations (including statutory obligation, requirements, and dynamics)
Expertise with multiple software packages – especially Excel and database applications
Leadership with the ability to drive a team
Project management skills
Ability to work under pressure
A full driving licence
What we provide: 🚀
Paid holidays: 26 days + public holidays
High trust, autonomous and high ownership environment
Pursue a mission that emphasises both profit and purpose
Fun and supportive working environment
Competitive base salary depending on experience, paid last working day of the month
Commission based on performance against objectives, paid quarterly
Career progression opportunities within one of the fastest-growing logistics companies globally
Diverse and inclusive culture
Laptop, phone, and extra equipment provided from the start date
On-site electric superchargers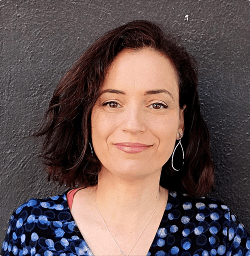 WE are Paackers 😎
We are an international and multicultural team. 🌍
We are always keen to take on every challenge we face with an unbreakable spirit, which enables us to compete in such an ambitious environment as the logistics industry is.🐱‍🏍
We are constantly thriving. We are dynamic and always keen to overcome challenges and above all, we are passionate about what we do: progressing and innovating every day. 💡
Every single Paacker is an essential part of the team. Someone who inspires others and actively contributes to Paack to become the benchmark sustainable logistics company in Europe.🤝🏼
Network Compliance Manager
Loading application form
Already working at Paack - WE Hire!?
Let's recruit together and find your next colleague.