Strategy & Data
·
Barcelona
·
Hybrid Remote
Data Analyst
If you're an Analyst magician, a hands-on person, a structured change agent and are looking for a new business challenge, then keep on reading…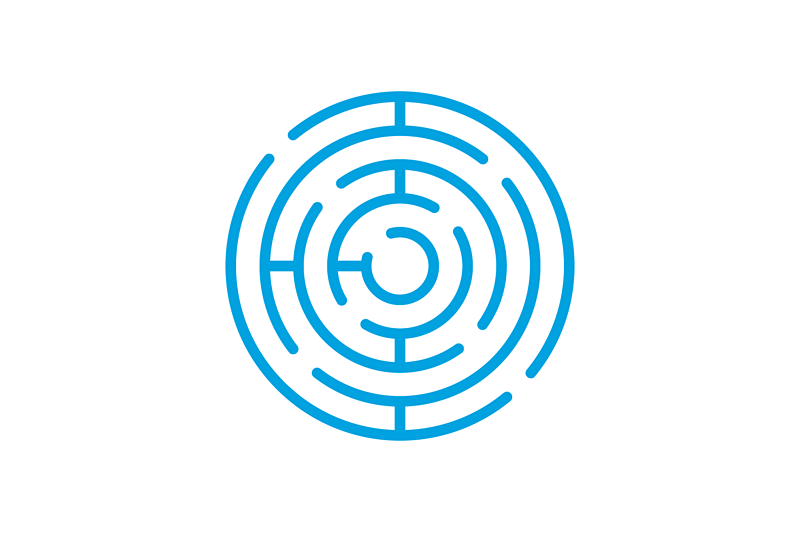 About Paack 📦

Paack is an avant-garde technology start-up in the logistics sector. It was founded in 2015, and since then, the company has experienced strong global growth and it currently operates in 70 cities across different countries such as Spain, the UK, France, and Portugal. Our success is backed by renowned European investors.
We believe the future of e-commerce deliveries is a customer-controlled system that schedules the distribution according to clients' preferences. Additionally, our approach blends the last mile delivery experience with environmentally friendly service. Paack wants to establish a combination of the two as the new market standard. Hence, we ensure clients receive their parcels in a time that suits them while contributing to sustainability.
Our product ecosystem was designed in-house allowing both technology and operationality to integrate perfectly, delivering parcels more efficiently. This results in unprecedented outcomes, offering our retail clients a competitive advantage whilst reducing the impact of their carbon footprint. Due to previously mentioned reasons, some of the best retailers (Amazon, Inditex Group (Zara), H&M, El Corte Inglés, etc) have chosen Paack as their exclusive partner.

In accordance with our corporate values: We Care, We Thrive, We Innovate, Paack is looking for inspiring people, people who love to grow exceeding expectations, and challenge the status quo.
Paack is proud to be an equal opportunity workplace, committed to promoting a diverse and inclusive workplace.
Our team 🤲
 We are multicultural, multilingual, highly qualified, entrepreneurial, and, inherently, we like to work hard. We enjoy all the challenges of scaling a global technology and logistics business, and we face them with ambition.
The Data team has a flat management structure and we are organized into three functional areas. Technical decisions are made as a team taking into the feedback. We want you to help the team and the company to be more data-driven.

We work from different locations across the globe in different time zones. We follow agile practices like daily standup, retrospectives and bi-weekly talks.
We are a team of 9 people, for us, it is very important to enjoy the work we do while having a great team atmosphere. We work with a common goal: to help the company to be more data-driven and make better decisions. If you see graphics everywhere or you need to do a deep data analysis to buy a fridge, you might consider joining our great data team 🚀.
About the job 👩‍💻👩‍💻
You will be reporting to our Data Manager, Pedro Puerta, where you will help our internal teams make the right decisions based on data and analysis and your insights will help shape the strategy at Paack.
What will you do?
Interpret data, analyse results and leverage quantitative
methods to make business recommendations and proactively pursue
opportunities.
Identify critical metrics and KPIs, and deliver actionable insights to relevant decision-makers within different business units (such as operations, product, sales or engineering).
Deliver effective presentations of findings to senior stakeholders up to C-level.
Build robust relationships with key business stakeholders.
Understand different databases and data collection systems (ELT & ETL).
What are we looking for? 🦸‍♀️🦸‍♂️
If you're an Analyst magician, a hands-on person, a structured change agent and are looking for a new business challenge, then keep on reading…
What would we like you to bring?

A university degree in Engineering, Mathematics, Statistics, Business Administration, Economics or related fields.
At least 3 year of experience as a Data Analyst or Data related role providing internal teams with the necessary data to make the right decisions.
Excellent analytical and statistical techniques:
hypothesis development, designing tests/experiments, analyzing data,
drawing conclusions, and developing actionable recommendations for
business units
Proficiency knowledge in Python and experience working with analysis
tools such as Pandas, SciPy, Scikit, Jupyter/iPython notebooks, Streamlit.
Proficiency in the use of SQL with MPP databases (BigQuery, Redshift, Snowflake, etc).
Experience with data visualization tools such as Looker, Qlik, Tableau, etc.
You speak English at a fluent business level
Why Paack? 👈
Because to lead the online market delivery revolution we need enthusiastic, energetic, and committed people. People, who also bring strong expertise in their professional area and have a learning mindset.
If you commit to bringing all the above, we do commit to:
A great project in a fast-growing start-up, which is revolutionizing last-mile delivery in major European cities (London, Paris, Madrid, Barcelona, Lisbon, etc).
A place where you'll grow and build a successful career being part of a unique Team, both human and professional.
Collaborative work environment, we are passionate about new ideas and suggestions.
Very experienced people to work with. We want you to feel inspired by us, and us inspired by you.
Flexible work schedule.
Next steps📝
Sounds like a fit? Come and join our growth. If you believe you have the capabilities to thrive in this role, then please submit your CV and all the information you see relevant for getting to know you and your expertise.
Once we have reviewed your application, we'll then be in touch to arrange a call as a next step. After which we'd invite you to meet the team.
We thank you in advance.
Department

Role

Data Analyst

Locations

Remote status

Hybrid Remote
Who are our Paackers?
People who care about what they do while respecting others and striving for innovation.
Every member is a fantastic contributor to the team who inspires and gets inspired by their colleagues. All Paackers are highly motivated to accomplish Paack's vision of "leading sustainable logistics for eCommerce in Europe."
Strategy & Data
·
Barcelona
·
Hybrid Remote
Data Analyst
If you're an Analyst magician, a hands-on person, a structured change agent and are looking for a new business challenge, then keep on reading…
Loading application form
Already working at Paack - WE Hire!?
Let's recruit together and find your next colleague.