Warehouse Operations
·
Barcelona
·
Hybrid Remote
Regional Logistics Director - Barcelona
We are seeking a Regional Operations Director in Barcelona to join the team immediately.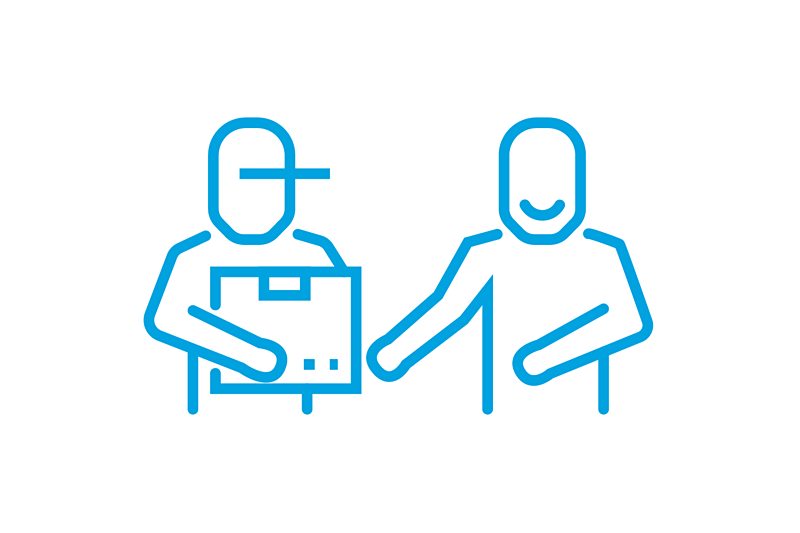 Who we are 📦
Paack is an avant-garde technology start-up in the logistics sector. It was founded in 2015, and since then, the company has experienced strong global growth and it currently operates in 70 cities across different countries such as Spain, the UK, France, and Portugal. Our success is backed by renowned European investors.
We believe the future of e-commerce deliveries is a customer-controlled system that schedules the distribution according to clients' preferences. Additionally, our approach blends the last mile delivery experience with an environmental-friendly service. Paack wants to establish a combination of the two as the new market standard. Hence, we ensure clients receive their parcels in a time that suits them while contributing to sustainability.
Our product ecosystem was designed in-house allowing both technology and operationality to integrate perfectly, delivering parcels more efficiently. This results in unprecedented outcomes, offering our retail clients a competitive advantage whilst reducing the impact of their carbon footprint. Due to previously mentioned reasons, some of the best retailers (Amazon, Inditex Group (Zara), H&M, El Corte Inglés, etc) have chosen Paack as their exclusive partner.
Our team of Paackers is multicultural, multilingual, and highly qualified. We enjoy the
challenges of scaling a global technology and logistics business, facing them with ambition.
In accordance with our corporate values: We Care, We Thrive, We Innovate, Paack is looking for inspiring people, people who love to grow exceeding expectations, and challenge the status quo.
Paack is proud to be an equal opportunity workplace, committed to promoting a diverse and inclusive workplace.
Our team 🤲
Our team is multicultural, multilingual, highly qualified, entrepreneurial and, inherently, we like to work hard. We enjoy all the challenges of scaling a global technology and logistics business, and we face them with ambition. At Paack we look for passionate and committed people who own their individual projects and see them through, inspire and support others as part of a team, whilst constantly looking to improve through their own ideas and initiative to help the business achieve its key objectives.
About the job 👩‍💻👩‍💻
We are seeking a Regional Operations Director in Barcelona to join the team immediately.
As Regional Director in Barcelona, you will report directly to the Operations Director in ES&PT&IT. You will be responsible for launching, controlling the development and administration of day-to-day operations and will need to provide a strategic vision to support our rapid growth.
Your main duties include:
● Supervise the daily activities of Barcelona sites to guarantee an optimal development of operations.
● Coordinate the activities of the logistics teams and establish the mechanisms for the fulfilment of the objectives.
● Analyze and implement the necessary improvement actions.
● Manage the supply according to the needs.
● Planning and execution of our expansion plan.
● Coordinate with the team the development and management of a portfolio of associated fleets, including the negotiation of prices and service level agreements and performance reviews.
● Coordinate the sizing of external / internal resources according to the demand according to the season of the year.
● Evaluate resource efficiency and identify opportunities to increase productivity within the team.
● Manage and monitor daily operating costs around the country.
● Responsible for implementing the necessary measures to provide a safe and clean workplace for all employees.
● Monitoring and main operational contact of our key business accounts.
● Detect commercial needs of our clients / Retailers that allow us to develop new business areas or consolidate and increase current operations.
● Daily / weekly / monthly forecast supervision.
What are we looking for? 🦸‍♀️🦸‍♂
● Training in Logistics / Transportation / Supply Chain or equivalent experience in logistics management.
● Ability to work under pressure and autonomously in a rapidly evolving environment.
● Excellent interpersonal, organizational and decision-making skills.
● Highly motivated and results-oriented person.
● Excellent negotiation skills.
● Availability to travel.
● High English / Spanish level in both oral and written skills.
● Willingness to travel.
Why Paack? 👈
In order to lead the revolution in online retail delivery solutions, we need enthusiastic, energetic and committed people. People, who bring strong expertise in their professional area and are passionate about urban logistics, technology and expansion.
If you commit to bringing all the above, we will commit to providing:
● Contract: Permanent.
● Competitive salary.
● Immediate start date.
● Paid holidays: 26 days.
● Notice period: 1 months
● Laptop, phone and extra equipment provided from start date.
● Fun and supportive learning environment.
Next steps. If you believe you have the capabilities to thrive in this role, then please submit your CV and any accompanying materials by completing the application.
Once we have reviewed your application, we'll then be in touch to arrange a call as a next step. We look forward to receiving your application.
Sound like a fit? Come and join our success

Departamento

Ubicaciones

Estado remoto

Hybrid Remote
Trabajos relacionados
¿Qué significa ser Paacker?
Significa ser alguien a quién le importa lo que hace, por qué y para qué lo hace. Alguien que respeta a los demás, progresa e innova cada día.
Cada miembro del equipo es una pieza clave, que inspira a los demás y trabaja para que Paack se convierta en la empresa de logística sostenible de referencia en Europa.
¿Ya trabajas en Paack - WE Hire!?
Ayúdanos a encontrar a tu próximo compañero/a.